The BAJA Dream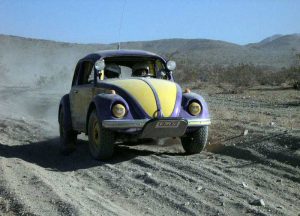 Photo from All Things Adventure
Is it your dream to be part of the BAJA 1000?
You don't have to be a rider or driver to participate. Tune into Episode 4 of Outdoors with Wheels as Lynn and Donny review some of BAJA's history and Ray Robison shares his experiences as a BAJA volunteer.
Listen to a bit of BAJA History and Ray Robison Here: Episode 4 Segment 1
We also visit with Mike Mathews who shares his dream of entering a Class 11 VW in a future BAJA race. Still in the planning stages Mike sees the value in volunteering and is excited to continue towards his dream of racing the BAJA.
Listen to Mike Mathews Here: Episode 4 Segment 2
Tool/Tech Tip
Air filter maintenance  – Did you know that most engines run with an air to fuel mixture that is 14 parts of air for every 1 part of fuel. Whether its a Jeep, an ATV or a motorcycle your vehicle is sucking in a lot of air. Tune in to hear air filter maintenance tips. With years of experience Donny discusses proper air filter cleaning, oiling and replacement and, as promised, here are photos of two products by Maxima Racing Oils that Donny depends on for his own fleet of bikes.
A Comfortable Seat
NO! We do not mean your recliner…the comfortable seat segment of today's show is all about a California couple who turned their passion for riding into a quickly growing business. They did it all by providing a high quality product that motorcyclists and ATV riders love. We are talking about Lendon and Amy Smith and the dynamic team at Seat Concepts.
Listen to Lendon discuss his passion for riding and how it has transferred into a profoundly happy career: Episode 4 Segment 3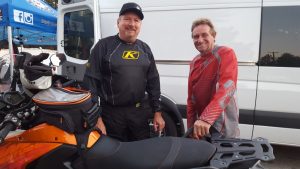 Have a story request? Just email us at info@outdoorswithwheels.com
[easy_media_download url="http://downloads.iheartradio.com/media/station_content/676/2016/07/mp3/default/outdoors_with_wheels_04_0_1469886900.mp3″ force_dl="1″]