How can we possibly condense Gary Anderson's amazing 61 year racing career into a single interview?  With 8 championships to his name, including an international belt, he has much to say about the golden days of early racing when young studs screamed around at 120 mph with…..no brakes! Ah those were the days? What's just as fascinating is how his success in his current foundation repair business, Aqualift and Rootwall Pro, has IT'S "foundation" in skills shaped by his racing career. Catch Gary at Glen Helen this November with the rest of the big boys.
John Mitchell, of JM Racing, has had a wrench in his hand since 1976.  Many of us think of suspension tuning as something scary and mysterious and rely on pros like John and crew to bring it all down to earth.  Oh, but what if you need your two smoker engine rebuilt?  Listen to John set you straight on how to get the most from your machine.  The pros trust him, so do we!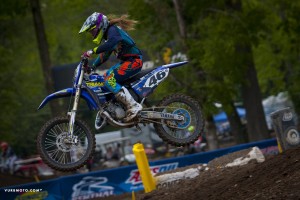 Click below for Episode 12!

[easy_media_download url="http://downloads.iheartradio.com/media/station_content/676/2016/09/mp3/default/outdoors_with_wheels_9-4-16_0_1473369420.mp3″ force_dl="1″]