Our three wheeled wanderers continue on through the twisties until they ultimately spot the heart wrenching fires near  LA.  They must first inch their way through Escalante National Monument – The Grand Staircase, Mother Nature's most stunning rock formations to be found in Utah. The pucker factor here is off the charts!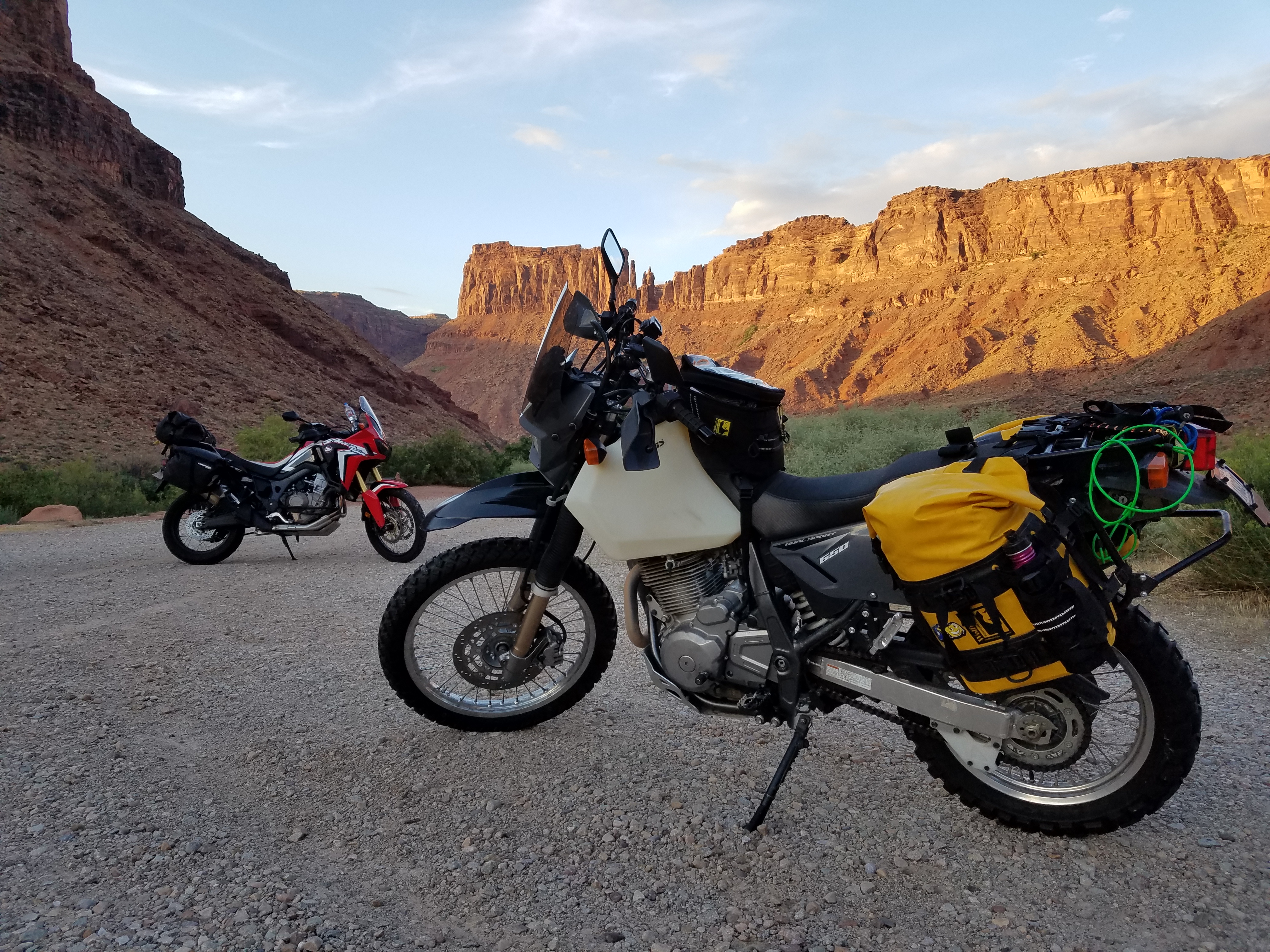 Tune in for the exploits of Tony Erhler, who jumped on a plane in his German homeland and came to tour the USA with no more than a map and a good idea.  He went looking for bike, cruised over to DMV and his adventures began! With just a smattering of english under his belt at the start, he tells us how he has met the best we have to offer here to help him along the way.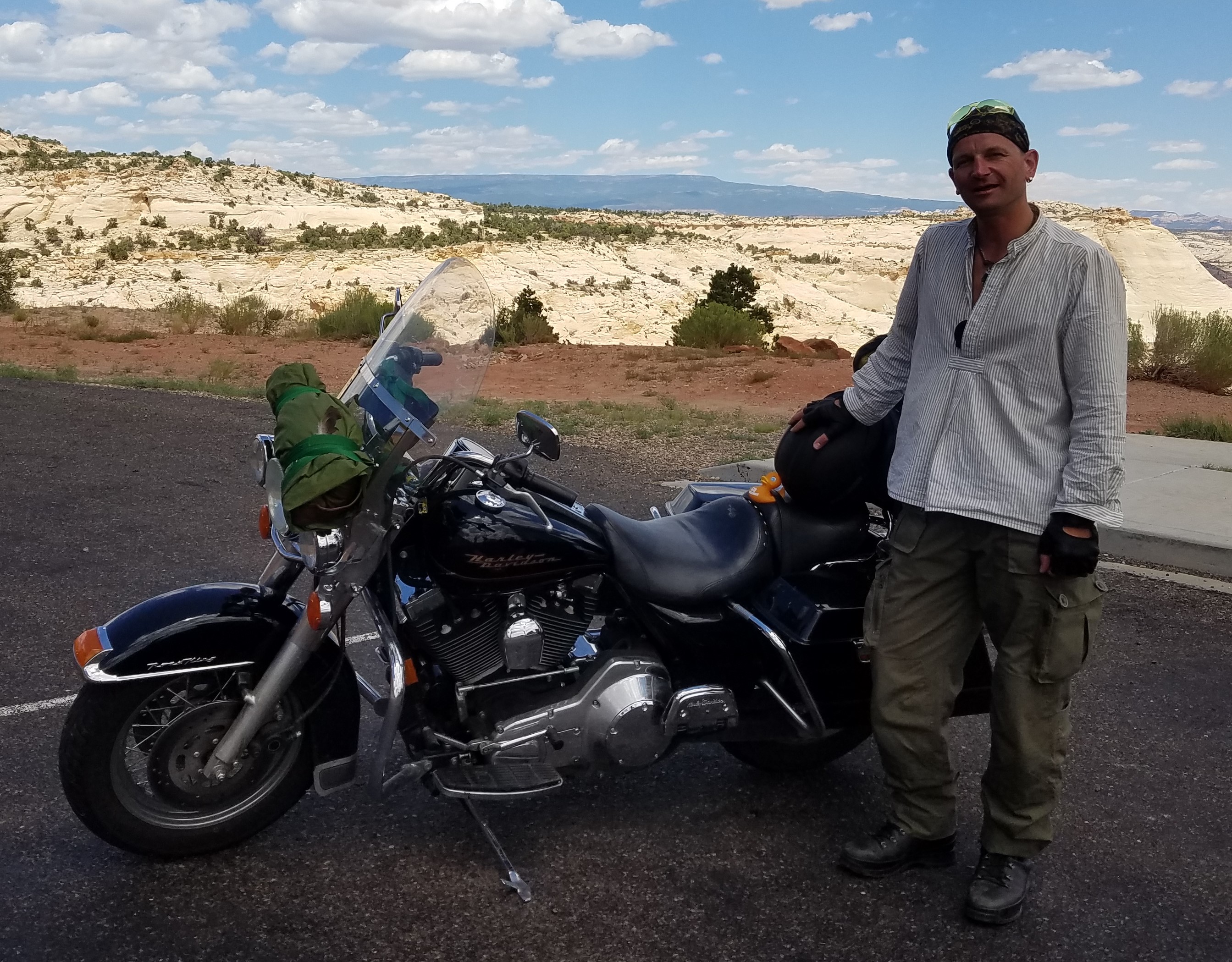 Can't get enough of Sam Correro's Trans America Trail adventure stories? Meet Tim Monteith, an unconventional fellow, riding the TAT from West to East!  Navigation is a bit tricky, but you meet waaay more folks (and critters?) going this direction.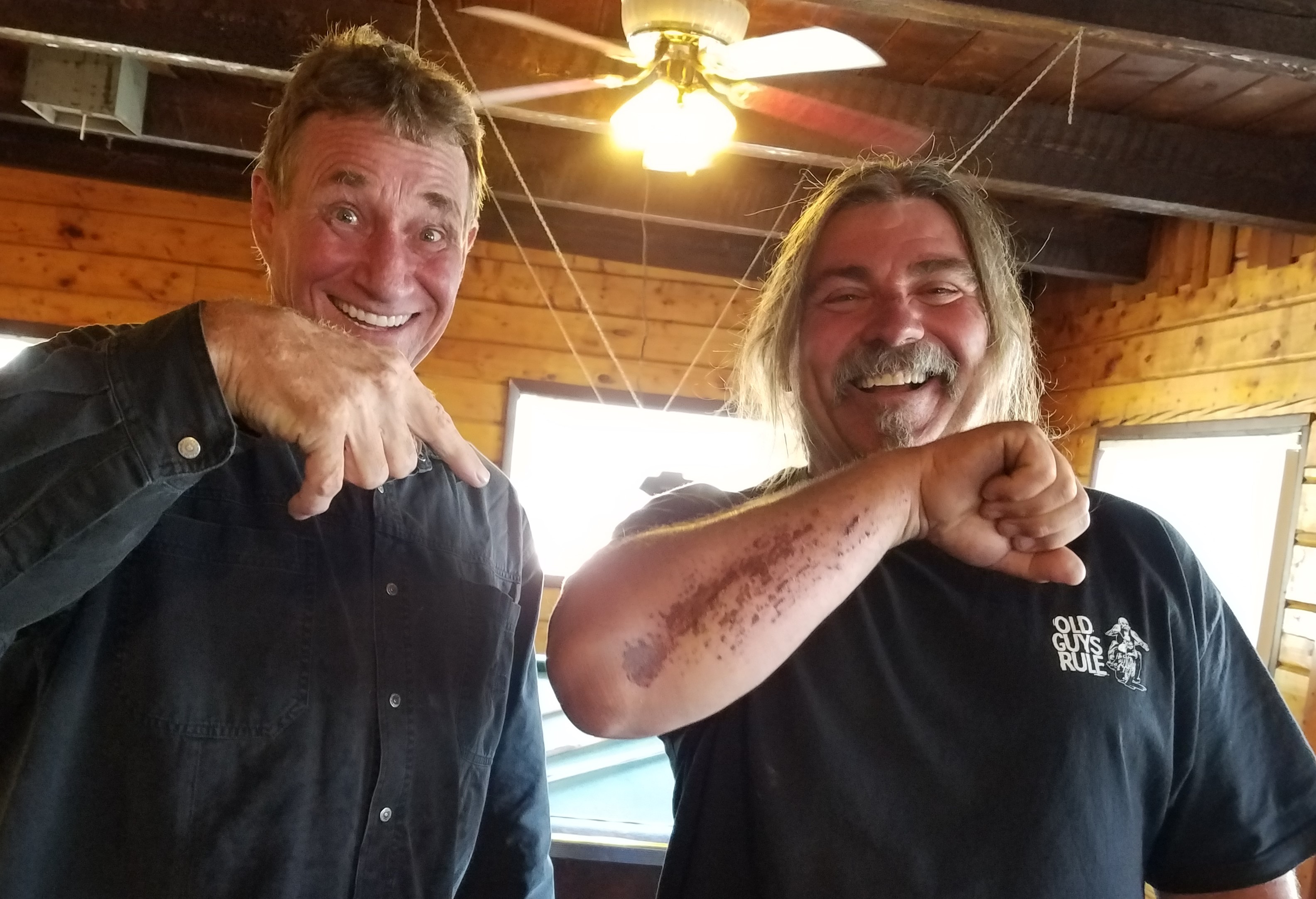 Calling all you desert rats and wannabes.  We have Cord Joyce of Palm Springs Powersports, desert born and bred, to bring us up to speed on the delights awaiting bikes, ATVs, jeeps and more in California's Johnson Valley OHV Rec area, 189,000 acres of offroad  thrills just waiting for the adventuresome.  Need MORE?  How about extreme desert enduro racing's King of the Motos and for four wheel types, King of the Hammers.
Do you know more than a 9 year old?  Jadon (JD) may have only a year of flat track and motocross racing under his belt, but he has four bikes in his stable already.  Grandpa AND Great-grandpa mentor this young fireball and with decades of desert racing in their bio's, who knows how far he will ride?  Is he a pistol or what? We ran into Jadon and his Grandpas at Chaparral Motorsports in Riverside, CA.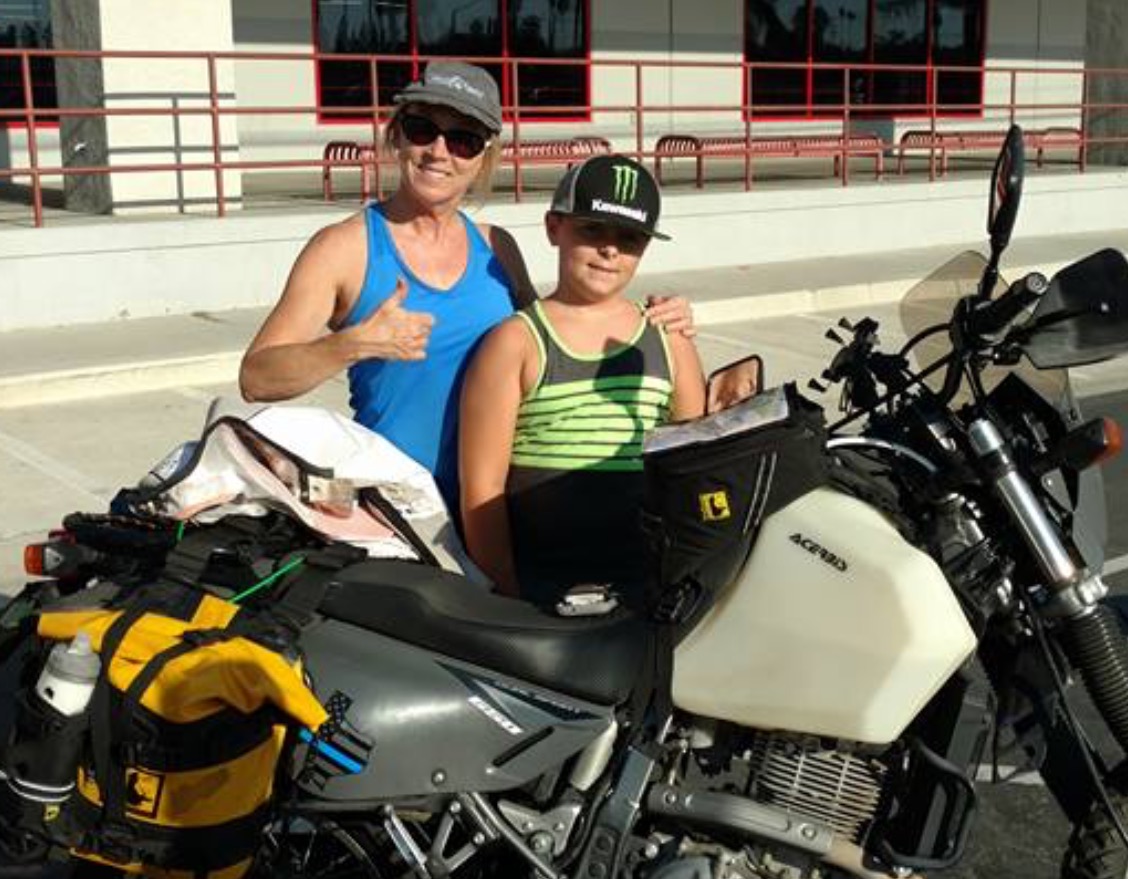 Bringing up the rear this week is some intriguing descriptions of the latest and greatest maintenance items from Ampro Tools' own Tina Wang.  Our gang was wowed by the patented magnetic pick-up LED light , their rechargeable LEDs and scores of other cutting edge devices. Bend an ear for more.
Podcast of Episode 10

[easy_media_download url="http://downloads.iheartradio.com/media/station_content/676/2016/09/mp3/default/outdoors_with_wheels_8-21-16_0_1472904286.mp3″ force_dl="1″]